ABOUT
Whether working on a concert grand for the stage or a cherished family instrument in your home, Chapman Piano Services aim to help your piano reach its ultimate potential.
Chapman Piano Services are proud to work with Yamaha Music London to coordinate their after-sales tuning and servicing, nationwide. Working with a team of the very best piano technicians in the country, we strive to deliver the best possible after-sales experience, wherever the customer is in the U.K.
Doug Chapman has over 15 years of experience and has trained at the London Metropolitan University (previously the London College of Furniture) under some of the world's most accomplished tuners and technicians.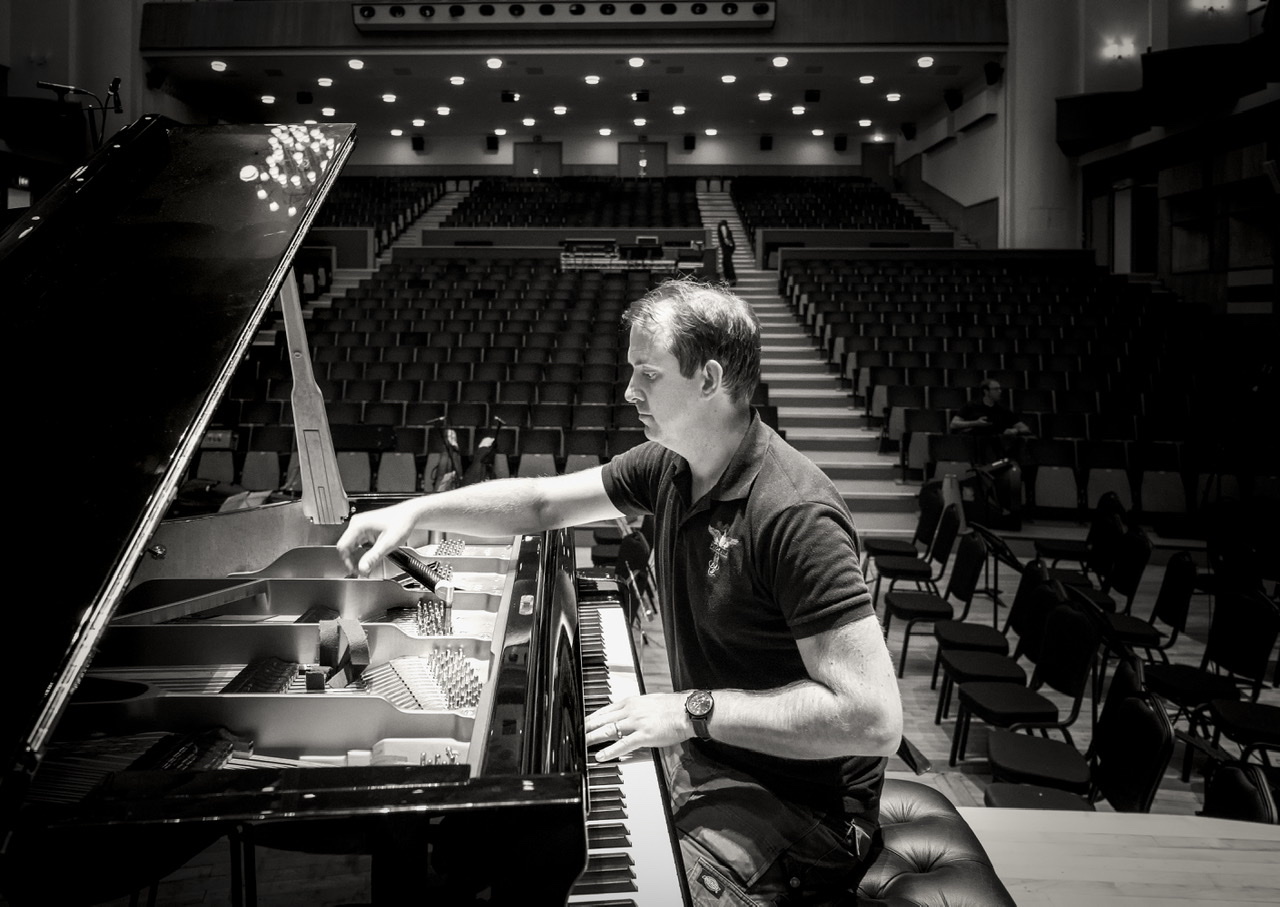 In 2017, Doug received certification for Advanced Concert Preparation from Steingraeber und Söhne of Bayreuth, Germany, one of the world's most highly esteemed piano manufacturers.
We carry out tunings and servicing all over London & the South-East for many clients including concert halls, showrooms, recording studios, schools, theatres, bars, country estates & private customers. Doug also has top level concert experience, having prepared some of the world's most prestigious pianos for top artists & orchestras in London & elsewhere in the South-East.
Unfortunately, we no longer carry out work on very old pianos. Please feel free to send a photo of your piano for an assessment as to whether we can help or not. We also do not work on any digital keyboards. Visit our Contact page for details.
Doug is DBS checked and covered by Public Liability Insurance of up to £1,000,000.
© Copyright Chapman Piano Services