TESTIMONIALs
"Thoroughly professional and really knows his stuff. Doug has done tuning, voicing, regulation and other keyboard/action work, and fitting a Dampp-Chaser for us - all carried out impeccably, and transformed our piano from a good instrument to one of the finest I have ever played. A true piano wizard!" - D.B., Chislehurst, Kent.
"This is the second time we have had Doug visit, following the success of his first visit, where he managed to achieve a perfect result on our seriously detuned piano following a move. This time we decided to go for a full service, as the action required a bit of TLC / tailoring to my partner and I's playing style. Needless to say, this is the best our piano has ever felt, despite being a 2005 model i.e. an infant in piano terms. Aside from the service itself, Doug's professionalism and friendly demeanor set the bar very high, and as I am sure is evident, I couldn't praise him highly enough. Thank you." - A.E., Gravesend, Kent.

"Doug was friendly, professional and knowledgeable. He did a terrific job mending and tuning my piano and it plays beautifully now. The piano is very old and Doug took the time to explain what he had done and to point out any concerns. All in all I was delighted with the service provided to me." - V.C, Borough Green, Kent.
"Doug's wealth of knowledge about pianos is immense, and he pays attention to the finest possible detail that can affect the sound and action of the instrument. Doug's work is of an absolute top class standard, he is a guru of piano technicians." - Anton Lyakhovsky, International Concert Pianist. antonlyakhovsky.com
"Let me say at the outset, Doug Chapman is one of the best and most knowledgeable piano technicians with whom I've had the pleasure of working, whether in the UK, the United States, or elsewhere. Doug visited my piano a few days ago and wow, did he take care of it! There were inharmonicity issues in the upper registers that we had discussed earlier through email. When Doug met the piano, he immediately saw those issues and he took care of them. Perfectly and easily at that. Doug also voiced the piano beautifully from top to bottom. But, first things first, before that he evened out the action. To be very fair, and as regards such things, I really couldn't overstate just much just how much "playability" Doug's added to the instrument. Polyphony, tone colour, dynamics, balance, and all things that can be wonderful about a piano—they all now shine thanks to Doug and the expertise and experience he brings to his art. One last thing: Doug, as a technician who ensures sure pianos are in the best shape they can be, is also a collaborator. What a pleasure it is to work someone with such complete knowledge of his craft, literally, a tonmeister of the piano!" - Dr Mark Polishook, Professional Jazz & Classical Pianist, Composer & Teacher. polishookpiano.com
"Doug Chapman is my favourite tuner. Apart from being a technical perfectionist, he possesses the ear of a true musician. He is the most reliable and precise professional I know and the only one I would call when an exquisite tuning is required. In my view he is the best in the business." - Polo Piatti, Composer | Director, Opus Theatre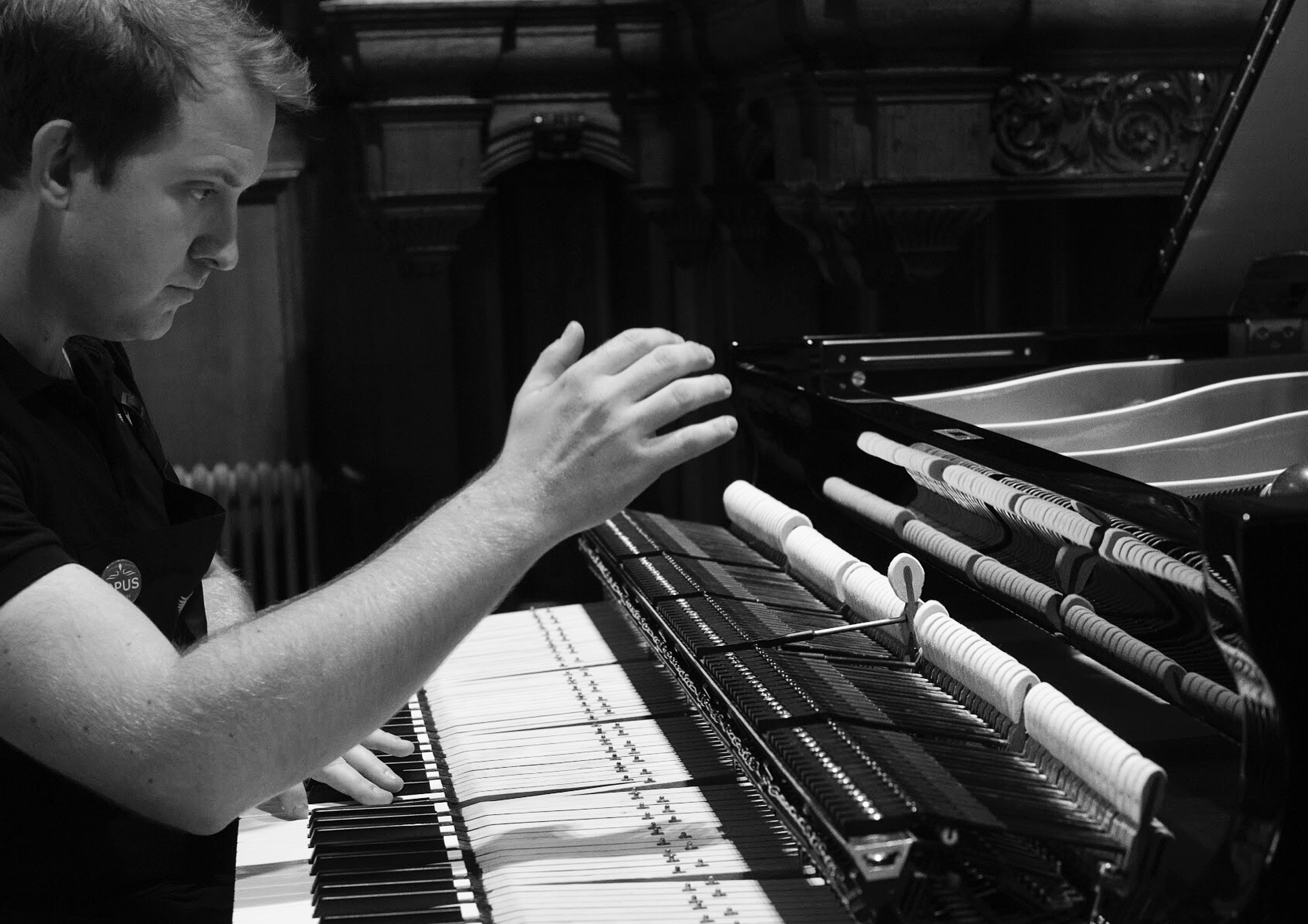 "Doug has maintained my concert grand for the past six years. He is by far the best piano technician I have ever used. I know Doug is Steingraeber trained and his expertise is exceptional. He simply does not rest until the instrument is just as the customer desires. This is particularly true for me on the very precise action work he has undertaken on my two concert grand actions. I recommend him without hesitation." - Mr Woollard, Sidcup.
"Doug is very professional and does a great job of keeping the piano in tune here at 123 Studios" - Brett Shaw, 123 Studios, London, where recent recording artist clients have included Lady Gaga, Florence & The Machine & Rufus Wainwright.
"Doug was instrumental during my piano refinish, especially during the polish striping process. It was really good to have such expertise on hand to advise me when taking the piano to pieces. After refinishing, Doug tuned the piano and provided good advice on maintenance. A highly skilled professional." - Mr Purchase, Orpington
"Doug Chapman is in charge of maintaining our pianos and we are proud of the standard he maintains. We are pioneers in piano development so our technician must be able to understand and manage the new technology in our pianos. Technicians in the piano industry are notoriously conservative under lead from the big makers who only very rarely innovate on the false assumption that pianos were perfected over a century ago. Doug's refreshing willingness to work positively on new concepts, using state of the art science and new materials, is rare and of great value." Richard J Dain, Head of Phoenix Pianos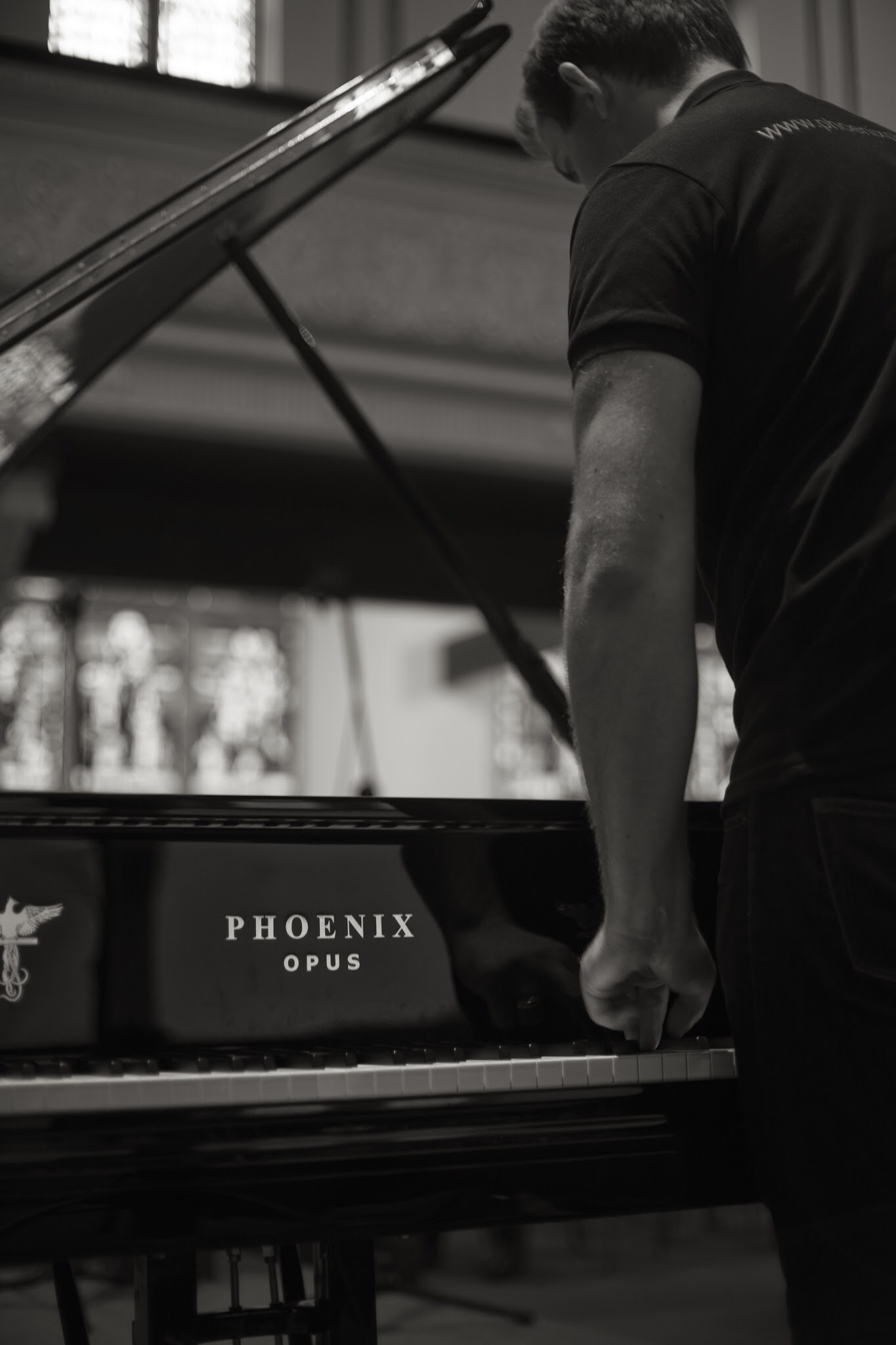 "Doug has done a great work regulating and tuning my Yamaha Grand. He identified an issue with the touch and has made the instrument far more responsive and enjoyable to play. Doug has also skilfully taken care of a few other issues that have popped up. He has an extremely pleasant manner and is very enthusiastic about pianos, technical matters, and the industry. All of this is reflected in the high quality of Doug's work." - Mr Goldstein, Tunbridge Wells.
"What are the qualities of a great piano technician? It's debatable, but for my money the list is as follows: 1. A superb, refined and careful ear 2. A sensitivity for the exact tuning, voicing and regulation requirements for each individual instrument, whilst knowing how to optimise its attributes to meet or exceed the aspirations the artist using it 3. Great patience, and the ability to solve complex problems creatively 4. A genuine passion for pianos, and a thorough knowledge of the makes and models that have come into being over the last century 5. A love of music itself, and an ability to stand back and see the crafting of a piano in a musical context 6. The ability to talk easily and enthusiastically with clients and artists, making them feel comfortable and respected 7. A passion for innovation in the world of piano engineering Doug Chapman has all these qualities. Having worked with him on important recording projects for the highly innovative Phoenix piano range in Kent - including a prototype of the world's first all-carbon-fibre piano (Carbiano) - it has been both a privilege and a pleasure. Doug not only demonstrates great technical authority, but makes everything seem possible, keeping stress to a minimum, and creativity to a maximum. Often unsung, the piano technician is in fact a vital link in the chain of a successful recording or recital, and when they are as good as Doug, I get inspired too" - James Bacon, Recording Studio Engineer and Producer - pianorecording.co.uk
"Ensuring our piano is fine-tuned before our new classical season has been a major area of concern for visiting international artistes - it needn't have been as Doug delivered! Coming to site at a moment's notice and working with us to get the most out of our aging piano... Chapman Piano Services are highly recommended by the team at The Woodville, Gravesend," - The Woodville Theatre, Gravesend
"Doug has been tuning my Elysian upright for the past few years and it continues to sound excellent every time. He takes great care over his work and has a great enthusiasm for pianos. His in-depth knowledge of the various makes and models means he'll also be able to provide good advice for the long-term future of your piano" - Mr Allen, Plumstead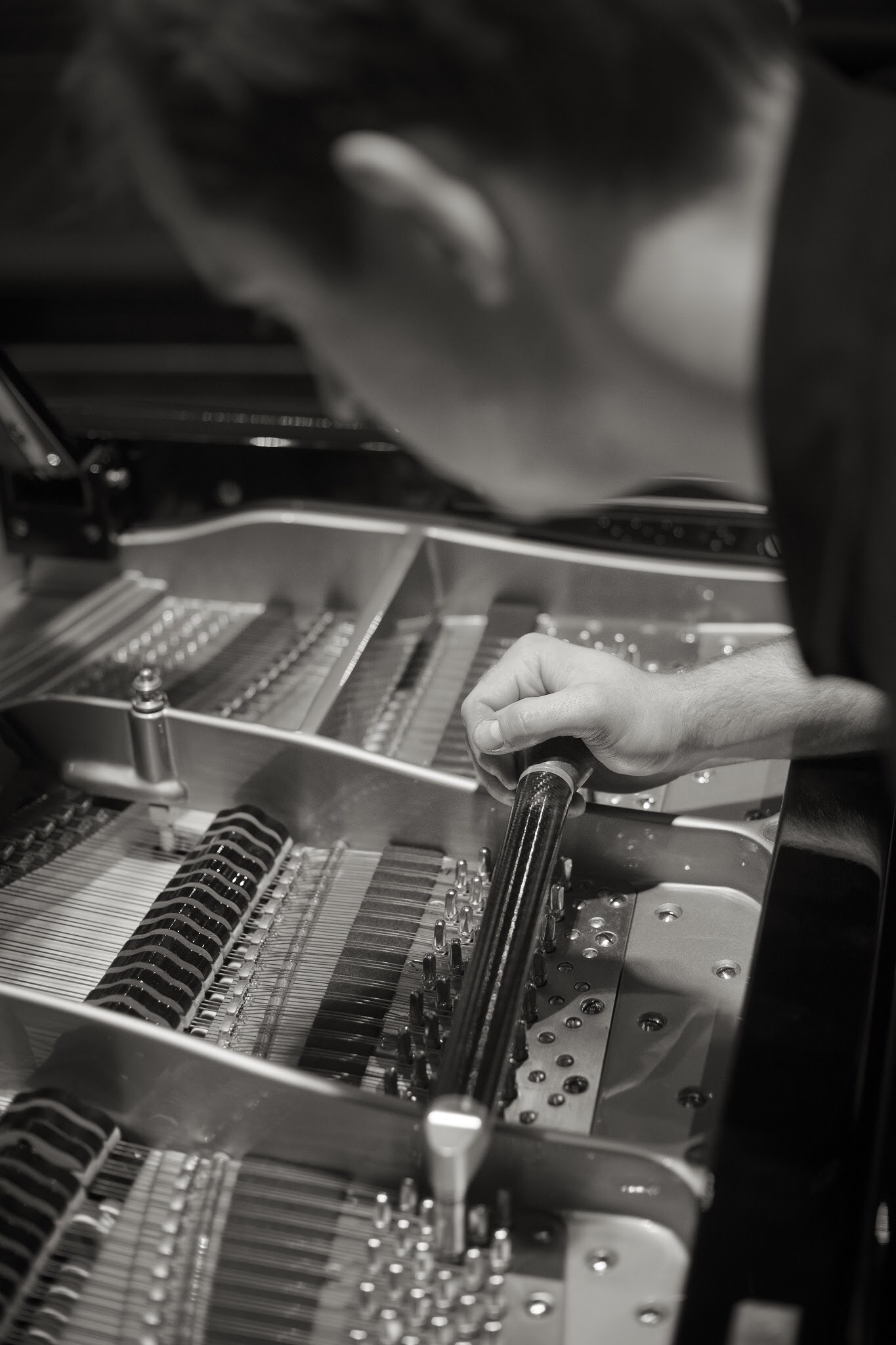 "I found Doug via Yell.com and used his piano tuning services. He responded promptly and my piano was tuned within the week! Friendly professional guy who clearly knows his pianos! My very old out of tune piano now sounds lovely. Thank you. Would certainly recommend Doug to anyone and will be keeping my piano tuned regularly now" - Emma, Dartford
"Doug Chapman was recommended to us by a resident of the Village. We have found him to be a very reliable, professional and competent tuner who has enhanced the enjoyment of our Piano. We have no hesitation in recommending him to others." - Village Association, New Ash Green
"We used Doug's services for piano tuning last year for the first time. We found his work to be of a good standard, the service was competitively priced and Doug was polite and professional. Following the tuning, we were offered a quote for a small repair, which was also carried out without any fuss, at a time that was convenient for us. We will use Doug's services again and would recommend him, based on our experience so far." - Barrington Primary School, Gravesend
"Doug's been tuning my piano at home for several years and I wouldn't hesitate to recommend him. Knowledgable, reliable and makes my piano sound ten times better! What more can you ask for from a piano tuner!" - Sue, Orpington
"Our Lady of the Rosary School used Doug Chapman for the first time last year and found him to be very professional. He carried out the tuning of our pianos quickly and efficiently. We would certainly use him again." - Our Lady of the Rosary School, Sidcup
"Thank you once again for an outstanding service for our Eavestaff Grand! I would not hesitate to recommend your service for anyone looking for a great and reliable service. I'd also like to highly recommend the Humidifier you have fitted, the piano now stays in great tune and condition" - Mr Rogers, Charing, Kent
"Doug Chapman has been tuning my lovely old upright Collard and Collard ever since I bought her about seven years ago. The first visit was interesting. Doug sat down at the piano while I went to make a cuppa. When I brought the tea back in, Doug was still sitting looking at the piano and said in a very calm voice: "I can't do this!". It turned out that the C&C was so unusually strung, Doug's normal tuning instruments would not 'fit'. However, far from saying 'sorry, you'll have to find somebody else', Doug returned about a week later, having bought the required specialist tool - at no extra charge to me.I always enjoy Doug's visits: besides doing an excellent job of bringing her back into tune, we chat about playing and music in general. One final, and not insignificant point, Doug is always bang on time and if he is delayed he always calls ahead to let me know." - Clare, New Ash Green, Kent
© Copyright Chapman Piano Services